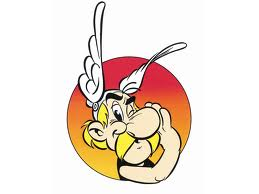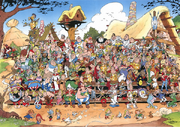 Welcome to the asterix Project, a collection of information based on the long-running comic series,
Asterix
and
Obelix
. It was Co-authored by René Goscinny and Albert Uderzo, and has been continued solo by Uderzo after the death of Goscinny in 1977.
The Asterix series has been running since 1959, and has encompassed 34 comic books, translated into over 100 languages. There have been 13 films produced, both cartoon,live action and 3D, and there have been several other films which were not released.
Most recent movie Asterix: The Land of the Gods in 2014.
Ad blocker interference detected!
Wikia is a free-to-use site that makes money from advertising. We have a modified experience for viewers using ad blockers

Wikia is not accessible if you've made further modifications. Remove the custom ad blocker rule(s) and the page will load as expected.